Staff Profile
J. Steven Snow, PhD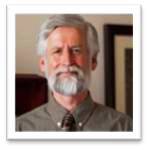 Dr. Snow received his Ph.D. in clinical psychology from Miami University in Oxford, Ohio, in 1984. Since receiving his degree, Dr. Snow has had extensive clinical experience working with children, adolescents, families, and adults in a variety of outpatient and hospital-based settings. Dr. Snow provides psychotherapy services to clients ranging in age from elementary school age children and their families, through adulthood.
After leaving his private practice in Durham, North Carolina, in the summer of 2007, Dr. Snow joined the Child and Adolescent Mood Program at Emory University. In the CAMP clinic, Dr. Snow provides psychotherapy and assessments with children and adolescents, as well as participating in providing services as part of the Dialectical Behavior Therapy program. Dr. Snow often works with children and adolescents with anxiety, depression, mood regulation problems, and difficulties with behavioral self-control. Dr. Snow uses a variety of therapeutic approaches based on many years of clinical experience, with a primary focus in Cognitive Behavior Therapy.
In addition to his position at CAMP, Dr. Snow is a clinical supervisor in the Psychological Center in the Department of Psychology at Emory University. In the Psychological Center, he supervises psychotherapy and psychological assessment services provided by doctoral level graduate students.